About Sherri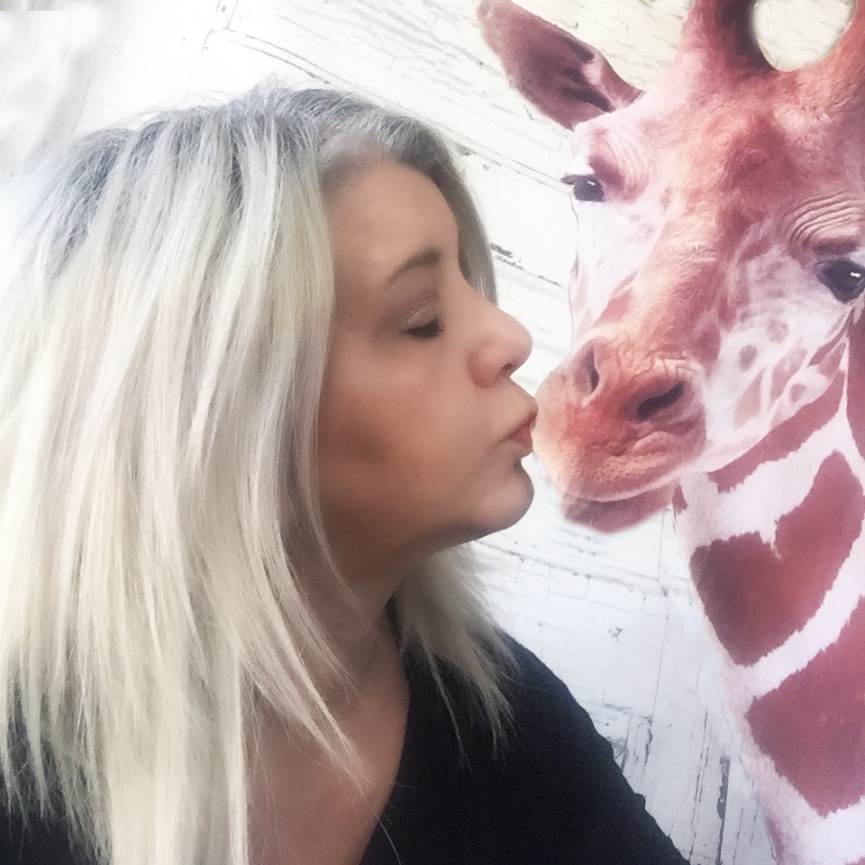 HEY THERE!

First of all, congratulations on being a senior! That is so exciting! This is YOUR year!

You will make so many memories this year, and I am so excited that you are considering Twist & Snap Photography to help you make some of those memories last a lifetime!
TS holds the reputation for having the BEST AND MOST SOUGHT AFTER senior portrait experience in the Valley and I don't take that lightly! I want you to know a little bit about me and who I am, here at Twist & Snap Photography!

A native of the Shenandoah Valley, I graduated from Virginia Tech with a degree in Animal Science. After graduation I held various sales positions and then joined a telecommunications company where I served as an executive for nearly 20 years. After a corporate downsizing, I decided to do what I loved to do….photography. I found myself drawn toward high school seniors as I had seen a severe lack of confidence in young women that I had worked with in my past. I decided that my goal of the TS senior portrait experience was to infuse confidence into my clients and help them realize how beautiful they really are. It is amazing what gorgeous images can do for a teenager's self esteem!

Senior portraits are such a HUGE part of your senior year and I want to make this experience amazing for you! I pride myself on not being like any other senior photographer in your area in that I specialize in senior portraits, meaning that about 90% of my business is high school students. My focus is YOU! By specializing, that means that I can pour my heart into your experience and make sure that it's the best out there! I want to give you an experience that other photographers can't. Twist & Snap Photography is famous for attention to detail and providing seniors with not just some senior pictures… but an experience in and of itself!
You may not realize it yet, but think about it… when is the next time you will have the opportunity for something like this? Believe it or not, it will most likely be your wedding day. Please don't wait until then to have amazing portraits to document such an amazing time in your life.
This is YOUR time to celebrate your youth, your free spirit and your love for life.
I cannot wait to photograph it for you!


Investment




INVESTMENT



We offer a luxury photography experience that is once in a lifetime. With Sherri Heishman you are working with a professional photographer and if you choose, her team of stylists, to get a one-of-a-kind portrait session that you will cherish for the rest of your life.
average investment
$1,000 - $1,500

MINIMUM ORDER $500

Hair & Makeup Starting at $75


Session Info

Twist & Snap Photography strives to offer the best senior portrait experience around. They aren't called "THE MOST SOUGHT AFTER" for nothing! TS works to make your session a customized experience in which your true personality shines through in your images. Twist & Snap Photography offers 2 - 3 hours sessions for their senior clients! It's important for TS to take their time with their clients in order to create a natural, relaxed and fun senior portrait experience! That way, you can make a ton of changes in locations, wardrobe, hair and makeup so that you can have plenty of variety for your senior portraits and products!
Your day will begin with Hair and Makeup if you choose to use one of our amazing H&MU artists. After you are camera ready, we go into outfit selection to get the right look for the proposed backgrounds! You will even have the ability to step into the TS Couture Closet and add a different look to your session!
Sherri knows how to make sure that you are comfortable in front of the camera and will show you extensive details for natural posing in every way. You can be assured that your senior session will be one of your favorite memories!
In order to book your one of a kind Twist & Snap Photography Senior Portrait Experience, please contact us through our "contact us" form or give us a call at 540-476-0055. By contacting us and booking a session, you will receive our Session Planning Guide and our "Everything you need to know to be ready for Senior Portraits" Guide. We will also send you all of our pricing information and payment plans!